Lower Back Pain and Sciatica?
"After a year of debilitating back pain and epidurals, I am thrilled to say I am back to feeling normal."
- Natalie M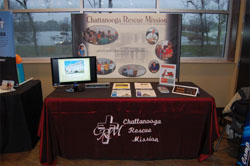 We are starting our first annual Thanksgiving donation Turkey drive. We are going to be raising money at all of our clinics and other events in order to help feed the less fortunate in our community on Thanksgiving day.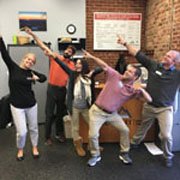 Prior to being struck by lightning, I was climbing & riding my horses competitively, pain free in my neck & shoulder. After being struck, I experienced lots of strange symptoms, but the most difficult repercussion was the extreme neck & shoulder pain that caused me to completely stop climbing & riding. I could barely turn my head. I tried all kinds of treatments, but found physical therapy to be the most beneficial for my healing. I worked with Summit & their wonderful staff for 12 weeks and received wonderful care and encouragement. I am now back to riding competitively, am able to climb, and regaining my strength. Thank you, Summit!
Erin Rayburn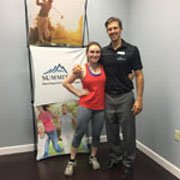 Before I began therapy at Summit, I had this awful feeling in my right SI that felt as if it needed popped & stretched all the time, I had issues sitting or standing for more than 15 minutes, and it REALLY hindered my ability to exercise (which is a huge part of my life). Through coming to Summit 3 days a week, I finally began to feel better! I honestly never would have imagined that this issue I've been dealing with for a majority of 2 years could be resolved, but Summit thankfully proved my doubts wrong. Now I'm finally able to get back to the active lifestyle I enjoy and more importantly, have gained the knowledge to sustain my corrected SI and hips into the future. I'm so thankful for the positive, motivating staff at Summit!
Tessa Ross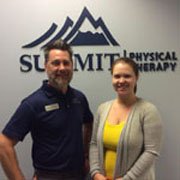 I broke my back in 2010, and over the years the pain slowly went away. After having my son in July of 2016, I threw my back out and could not perform my duties as a mother. I went to my physician and she referred me to Matt at Summit PT. I am so grateful to Matt and his team. Their training gave me more function in my back so I can hold my baby boy. Physical Therapy gave me strength and movement back that I have not had in years.
Lauren Topping
After a year of debilitating back pain & epidurals, I am thrilled to say I am back to feeling normal! This past year, it was all I could do to get myself to work and back (and I spent every other moment in bed or on the couch) and I missed out on so many life experiences because of it. After PT, I am back to a normal social life, and doing my favorite things- hiking, biking and kayaking. I am so thankful for everyone here for working with me for so long to get me back to doing my favorite things.
Natalie Martin
Dear Busy Mom,
Being a mom is the hardest job I know. There are no days off, the job starts as soon as you get up and goes all day until your head dinally hits the pillow... And the salary is $0.00! Who signs up for that job? You do. So, Summit Physical Therapy wants to say thanks for all the moms out there and celebrate the return of the yellow school buses. We are offering FREE Healthy Movement Screens to all moms in the month of September at all five of our locations.
Looking forward to seeing you there!
Kevin Kostka
PT, DPT, PES